Bikosports is a leading innovative Tanzania betting with exciting Options and good odds that allow players flexibility to enjoy gaming with real time pay out. Now, you can put your passion and knowledge for sports into great use and earn from it! Do you know your favorite sport well enough to predict its outcomes? Then join Bikosports today and earn unlimited by placing your bets on the right team. Join today and start earning!
The betting website doesn't provide the chance to choose whether to use it in English, or in Swahili and instead of this, part of the text content is shown in English, while the other one – in Swahili. During the first days after the release of the platform, many customers gave signals that even Google shows the page as a potential scam, but currently at the moment we are writing this review, this problem is no longer available.
Bikosports Football and sport bets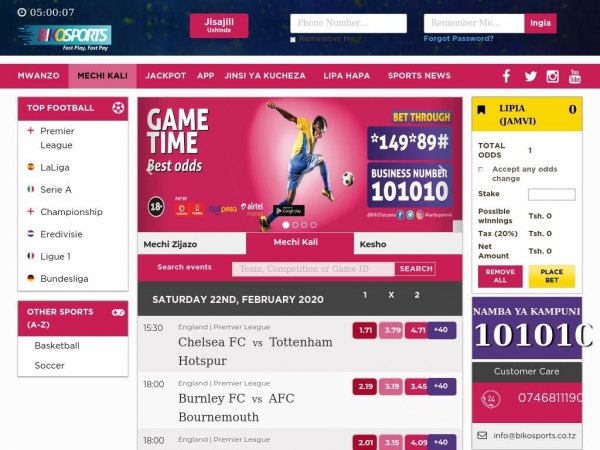 There's nothing so much to tell about the offers for a bet in Bikosports except for our hope for the future to see them more advanced alongside with the company's progress and advance in the industry. And if the betting company truly wants to advance, it should definitely consider increasing the number of the offered markets as offering bets only for two types of sport disciplines isn't enough these days at all. What is even a bigger disadvantage in this betting website is that there are no live bets and meanwhile, the big bookies from Europe have made their live sections for a long time. Moreover – these same European bookmakers even has started offering more live bets than bets for pre-match events.
Yet, the betting operator has its own strong points, too. First of all, we should mention the odds, which are a bit higher than those we see in the leading gambling platforms from our country. Bikosports offers almost equally high odds for all of its matches and markets, which might be great news for those of you, who prefer betting on less popular matches and marginal markets. Apart from these, we cannot complain about the number of matches and markets for basketball and football leagues, no doubt.
Live Betting
Punters who enjoy live betting and live streaming will be disappointed for this bookmaker provides none of these additional features. This is an area they need to explore and have on their platform for its enjoyed by many online bettors. Being a new entrant, there is still time to make more additions.
Sports News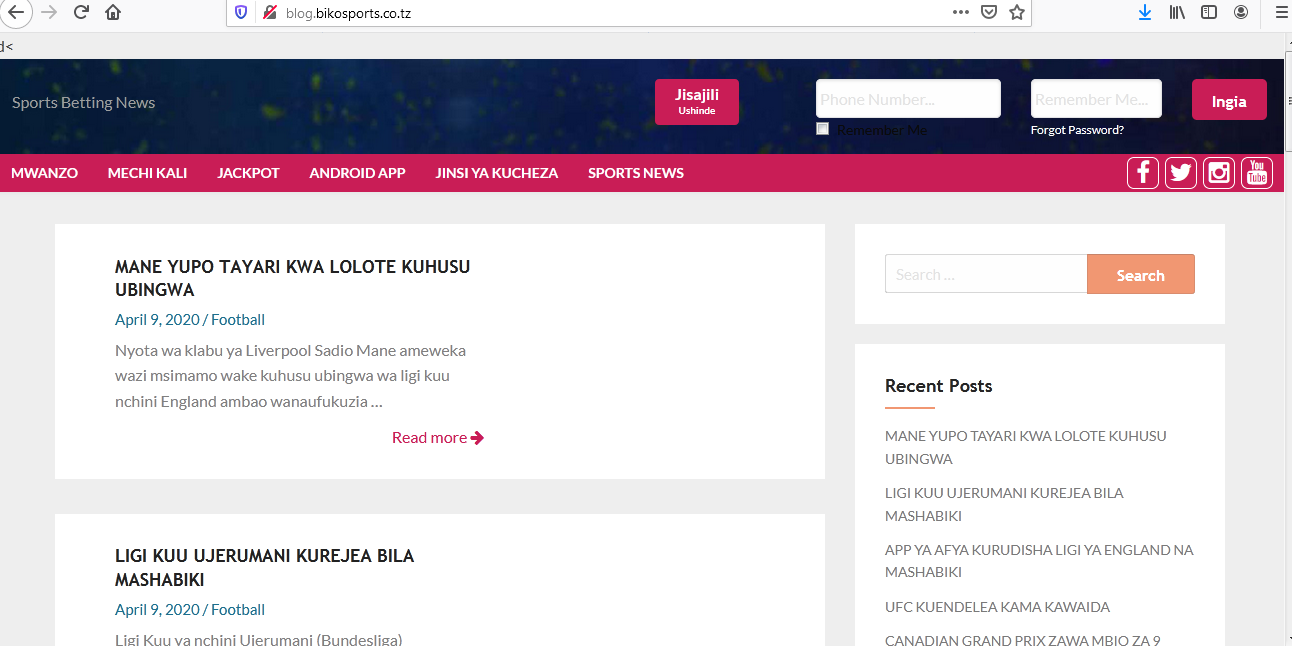 The bookmaker has a very dedicated blog for sports news surrounding the two sports on its sportsbook namely football/soccer and basketball. Punters get to enjoy reading all the latest information surrounding these two. This is an advantage for this information can be very crucial in picking the right event while placing your bet.
The blog is updated daily with all the latest news meaning everything you read in real-time and won't steer you in the wrong direction. Take some time to click on this added feature.
Virtual Sports
This is yet another area not available on this site. Virtual sports have become the norm for many betting sites and if this platform wants to keep rising in rank, it should look into adding this feature as soon as possible. It makes betting very interesting for members who want to try something different from the usual betting on sports.
Biko Casino and Live Casino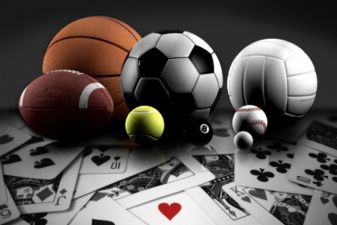 These two features are not available on this platform either. It seems Biko Sports has a lot of catching up to do. It has managed to attract the attention of many punters and needs additional features like casinos and live casinos to keep them interested.
Bikosports Jackpot Prediction
There is a draw on Biko Sport on a Wednesday and over the weekend, and the minimum stake deposit is 1000 Tanzanian Shillings. The grand prize is sitting near the 100 million Shillings mark, so this is definitely a more than decent potential win.
The matches on each draw are taken from international matches and top European leagues when in-season (and smaller global ones out of season).
Bikosports app android download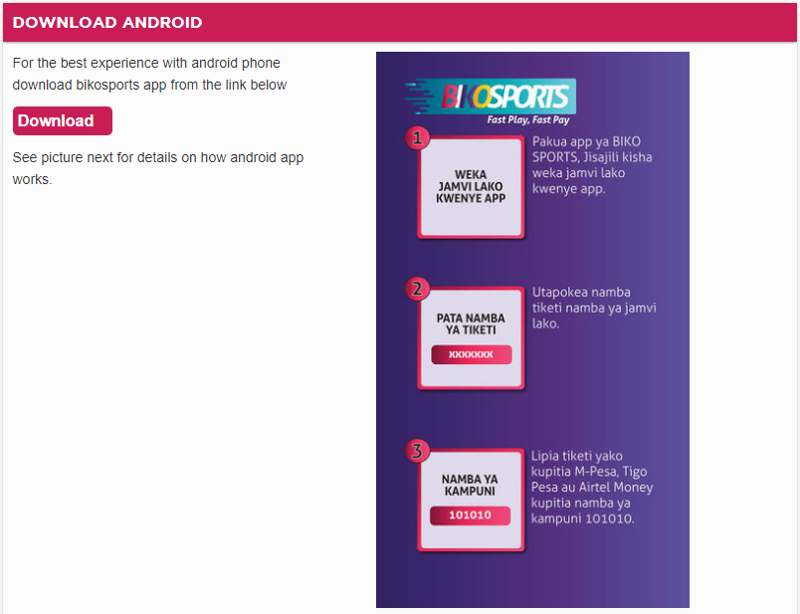 Each user with a phone based on the Android operating system has the ability to download the bookmaker's mobile application on the official website.
Just go to the bookmaker's website, open the APP tab on the top line, and then click the "Download" button. The installation file will be saved on your computer, after which it must be transferred to your mobile phone using a USB cable and install the application
The application menu structure is configured according to the type of mobile device, and on all devices it changes depending on the resolution and display. Navigation allows players to quickly navigate and place bets in seconds.
Create new account
Registration on the site of this bookmaker is quite simple and does not take more than two minutes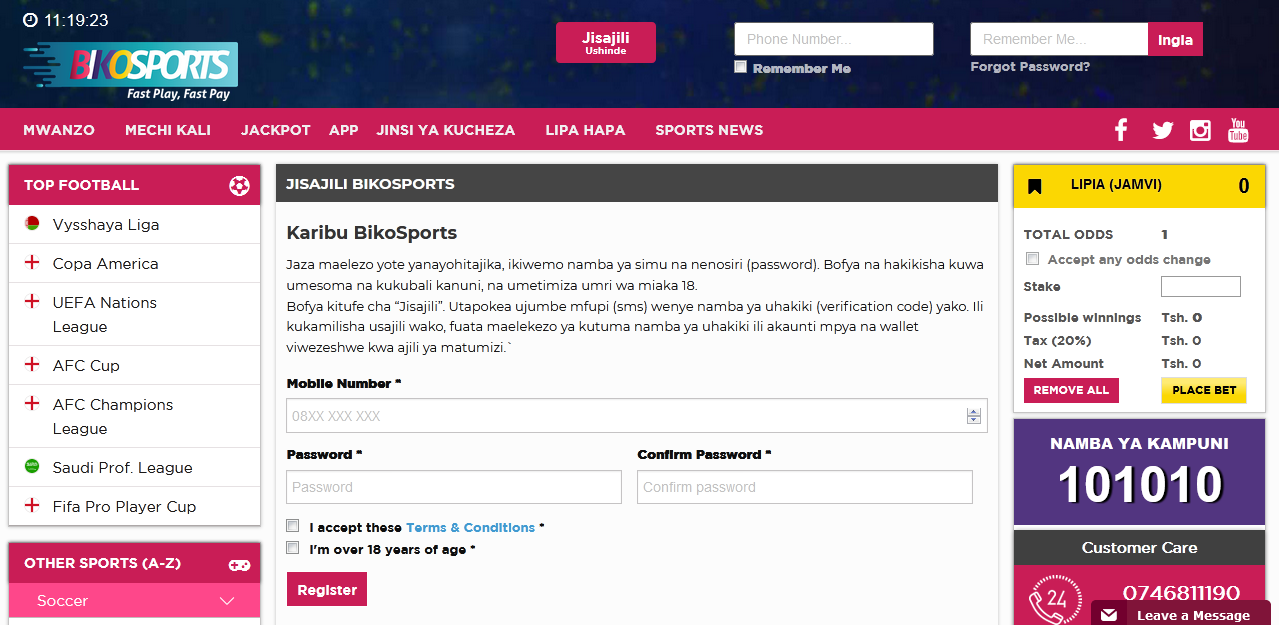 Follow the steps in this manual:
Log into the official website of the bookmaker in Tanzania.
Fill out all the required information.
Including phone number and password.
Click and make sure you have read and accepted the code, and you are 18 years old.
Click the "Subscribe" button. You will receive a short message (sms) with your verification code.
To complete your registration, follow the instructions for sending a verification code so that a new account and wallet can be enabled for use.
After registering, you can make your first deposit and start betting on the desired events
Deposite
MPESA
Click * 150 * 00 #
Choose 4 Pay to the MPESA
Select 4 Enter the company / business number: 101010
Enter your Account Number or Receipt (if you pay without an account)
Enter amount: XX, XXX / =, and secret code at the end
TIGOPESA
Click * 150 * 01 #
Select 4 Pay for TIGOPESA
Select 3 Enter the company / business number: 101010
Enter your Account Number or Receipt (if you pay without an account)
Enter amount: XX, XXX / =, and secret code to end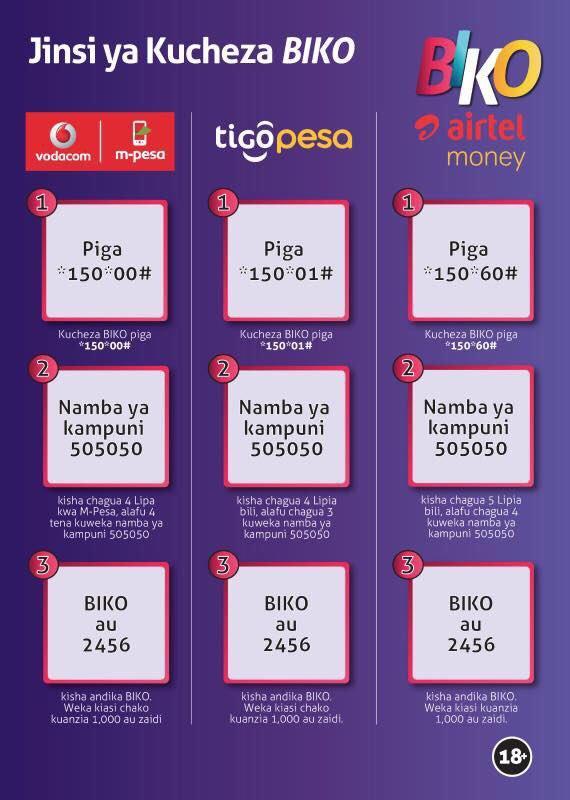 Airtel Money
Click * 150 * 60 #
Select 5 Pay for Airtel Money
Select 4 Enter the company / business number: 101010
Enter your Account Number or Receipt (if you pay without an account
Enter amount: XX, XXX / =, and secret code to end
How to Withdraw Winnings from Biko Sports?
The same methods used for deposit are the ones used to withdraw winnings from your account too. Use Vodacom, Tigo Mobile, and Airtel Money to withdraw winnings from your account safely and swiftly.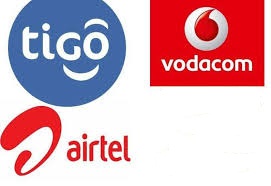 Start a blank browser page and access the website
Log into your account using your phone number and password
Access 'My account'
Click on 'Withdraw' to continue
Pick the account you want the money to be credited to from the provided mobile service providers.
Fill in the amount you wish to withdraw then click on 'Withdraw'
The money will automatically reflect in your account.
Predictability and Payment Limits
    The minimum prognosis is TZS 500
    The maximum forecast is TZS 200,000
    The maximum win rate per bet is TZS 3,000,000
    The total win for one customer (excluding the jackpot) per day will not exceed TZS 10,000,000
    The total win for one customer per week will not exceed TZS 70,000,000
    The total win for one customer per month will not exceed TZS 280 million
    The maximum for one customer to give the remainder per day is TZS 1,000,000
    The maximum for one customer to give the remainder per week is TZS 7,000,000
    The maximum for one customer to give the balance per month is TZS 28,000,000
Bikosports Contact – customer support service

We present you now the two channels for communication with the betting company's customer support service:
24/7 phone calls on this telephone number: 0746811190
24/7 e-mail communication to this e-mail address: [email protected]
Address :
Street Address: 45 Migombani Street, Regent Estate
State / Province: Dar-Es-Salaam