Kevin Durant had never won in 39 games in the colours of the USA basketball team. On Saturday night in Las Vegas, Nigeria put that record to rest with a 90-87 victory that showed how competitive the upcoming Tokyo 2020 Games can be and said just as much about Nigerians' progress.
Nigeria won the first of two pre-Olympic exhibition games against Kevin Durant's USA team in Las Vegas, with a 90-87 victory.
From record defeat to stunning victory for Nigeria
Nigeria has been steadily building success after making a quick start in the 1970s and 1980s. After winning their first game against the USA in 2021, USA Basketball managing director Jerry Colangelo said, "Nigeria has come a long way in its basketball."
Nigeria submitted its final Olympic basketball team to the Olympics in Tokyo.
Eight of the twelve players on Nigeria's team are from NBA teams, which is more than any other country will have at the 2020 Games besides an 'All-Star' squad from the US composed purely of NBA players.
Nigeria's squad
Precious Achivua, Caleb Agada, Obi Emegano, Chimesi Metu, Jordan Nwora, Jalil Okafor, Josh Okogie, Stan Okoye, Kay Z Okpala, Miye Oni, Ekpe Udoh, Gabe Vincent.
Nigeria, led by Mike Brown, will play in Group B alongside Australia, Italy and Germany.
Sustainability of strategy in question
The influence of Nigerians in the field of basketball is rapidly growing. Eight players with Nigerian heritage were selected for this year's NBA draft, joining nineteen already playing in the league. In contrast to past Nigerian recruits who usually played as northern centre backs, or big men, there are now a wider selection of defenders and forwards. Their contribution is starting to show on international stages too: Last Saturday night Nigeria beat Kevin Durant's US national team 90-87 in Las Vegas.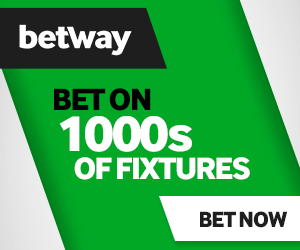 "The lessons learned from scouting Americans abroad are also limited," says Omo-Osagie. "Nigerian Americans, for example, may not be as motivated without having to sacrifice their ties to their ancestral homeland."
"Right now, it is fashionable for Nigerian Americans to play for Nigeria. In the future, the enthusiasm may wane," he said. "At some point we have to have a good programme at home, which will be complemented by players from the US. Otherwise, there is no point in having a Nigerian federation at home."
Having first qualified in 2012, the Tokyo Olympics this summer will be Nigeria's third time competing in men's basketball.
"We promise to compete and perform well," NBF vice-president Ogunade said. "We should not forget the added pressure of being the only African country in the (men's and women's) competition. Every game will be tough, we will not concede and we will not ask for anything."
A successful D'Tigers performance in Tokyo this summer will put all these concerns to rest – at least in the short term.