The UFC Mixed Martial Arts fight took place in the early morning of Saturday, June 30th at the Target Center Arena in Minneapolis, Minnesota. The main event features a battle between two powerful heavyweight fighters from different countries: Francis Ngannou (a Frenchman of Cameroonian descent), and Brazilian Junior Dos Santos. The heavyweight bout between Francis Ngannou and Junior Dos Santos took place on Friday, June 29th.
About the fighters
Junior dos Santos Almeida is a Brazilian mixed martial arts fighter, who was the former UFC heavyweight champion. Currently ranked #7 in the UFC, he has many records and is a black belt in Brazilian jiu-jitsu. He represents American Top Team.
Dos Santos is one of the best Heavyweight champions. He has a nine-fight winning streak, defended his title and won Performance of the night awards for defeating opponents such as Werdum, Gonzaga and Velasquez. When he fights, he wins Fight of the Night awards for beating Hunt et al.
Francis Ngannou fights in the UFC's heavyweight division. He is challenged by a strong opponent in most of his matches, finishes many of them quickly and currently ranks number one in that weight class.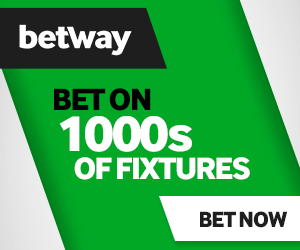 At the end of 2016, Anthony Hamilton fought Francis Ngannou. Despite his one-night payday, Ngannou could have made more had he not emigrated from Cameroon.
"What am I going to spend the fee on? When I started, I had nothing. When you start earning money, you want to buy everything. But my goal is different from most people's goals; as soon as I make enough to help my family and friends–I have lots of them!–and then to do some charity work when-and-wherever that's possible in Cameroon, including funding schooling for children there who might otherwise be forced out into the marketplace…Success will allow me to achieve both these goals: one for myself and one with benefits for many others."
A year after the fight became available to watch online, the whole world knew about Ngannu. He beat a former UFC champion and knocked out a man known as one of the heaviest hitters in MMA history.
Francis Ngannou has been considered by many one of the most dominant and powerful mixed martial artists in UFC's heavyweight division. It's hard to fully comprehend his power without delving deeper into his accomplishments and records.
Ngannou's performances are short, but unforgettable. Four of his boxing matches finished before the final seconds in the second round. His other fights only lasted a couple minutes each time. He has five Performance of the Night bonuses to his credit: he received them for victories against Anthony Hamilton, Andrei Orlovsky, Curtis Blades, Junior dos Santos and Jairzinho Rosenstruyk.
Fight result
Francis Ngannou defeated Junior Dos Santos in the first round in the second minute by TKO (TKO – punches, R1, 1:11)