UFC 260 concluded in Las Vegas on Saturday, with a rematch between Stipe Miocic and Francis Ngannou for the heavyweight champion. The first fight was in 2018: then Miocic won by unanimous decision of the judges, defending the heavy division title. This time it didn't last even 6 minutes: Ngannou confidently took the first round, stopping Miocic's attempted touchdown and outboxing him in return.
Past fights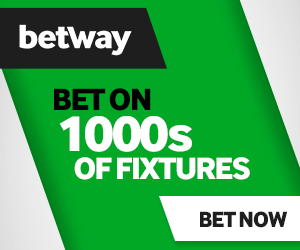 In January 2018, Stipe Miocic defeated Francis Ngannou without much trouble. Miocic survived the first round and then had a decisive victory by a unanimous decision of the judges. In December 2018, Ngannou lost to Derrick Lewis in an ugly match that he was afraid of risking his advantage. However, in early 2019, Ngannou won four fights – all within two minutes & forty-two seconds – against top fighters Curtis Blades, Kane Velasquez, Junior Dos Santos and Jairzinho Rosenstruyk.
Miocic had 3 fights since the one with Ngannou. First he lost by knockout, in the second fight he won but it was a tough victory (TKO), and finally he won quite confidently (unanimous decision).
First round
Despite the Cameroonian's dominance in the first round, many onlookers predicted that this second bout would turn out nearly exactly as their 2018 meeting. But for Miocic, everything changed during their first round matchup. The heavyweight champion was notably uncomfortable in his own skin and was unable to successfully execute a single takedown. Ngannou capitalized on this momentary absence of power and quickly put him at his mercy with a barrage of blows from behind while he was forced to watch helplessly from the ground.
The Croatian fighters missed a lot of punches, and it's hard to miss more than a dozen or so from tough heavyweight competitors. And because the African fighter stopped to save energy, it's difficult to score more points.
Second round
The second round, however, only lasted 52 seconds. With a right jab and then a powerful left straight to the jaw, Ngannou showed Miocic that he meant business. After missing some of his own punches on the net, Miocic went down while up and unable to clinch with arms around legs; in return — Ngannou hit him from below once more before Spets back was turned for several seconds. A stunned Stipe broke free, made a few steps, stopped Ngannou with a right hook, then went forward and immediately came across a hook from the Cameroonian. Miocic collapsed unconscious, but Ngannou hit him again to be sure. It was unnecessary, but a lot of fighters have reflexes like that – it's hard to do anything about it, it's all automatic.
Post-fight interview
"I can't even find the words to describe how I feel," Ngannou said after the fight, "but it's a feeling that for years ever since I was little, I couldn't get out of me – and now I have."
January 20, 2018 (the day of the first fight with Miocic) is the main day in my career, that's when I gained the main experience. I don't think I ultimately lost that fight, because that's what led me to this result today. When I dropped him the first time and went at him, he definitely hit me with his right hand, and I heard my cornerbacks Kamaru Usman yelling at me: "Calm down, don't fly!" And I stepped back, gathered myself, and he made the mistake of going at me sharply, and I caught him.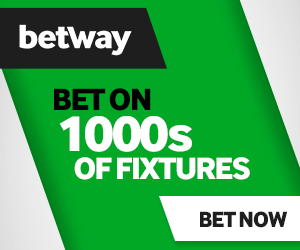 "I went into the fight relaxed and patient," Kamaru said. "My coaches did a great job, my managers did a great job too, but I knew that regardless of their efforts, it was ultimately up to me."
"We researched his fights every day," he continued. "Eventually we saw enough and adapted our gameplan to put him in situations where he didn't want to be through careful analysis of his last two UFC performances against Derrick Lewis and Alexander Volkov."
UFC fighter Francis Ngannou has his sights set on former UFC bantamweight champion Jon Jones, who is considered one of the best MMA fighters to date. "I think he's the greatest of all time, and I'm moving up in weight so it's going to be a big challenge for me. Absolutely ready for this fight," Ngannou stated.
Ngannou plans to fight Jones sometime in July or August 2019, when he will once again defend his heavyweight title after beating current champion Stipe Miocic at UFC 260 by unanimous decision last weekend in Las Vegas.